Each ingredient undergoes extensive evaluation…
Our physician-formulated Reclaiming Freedom line exceeds both the Whole Foods Premium Body Care Ingredients Standards and the Natural Products Association Personal Care Standards.
We Say No To
Synthetic fragrances

(this is a term that encompasses hundreds of chemicals that do not have to be disclosed on the label)

Hormone disruptors

(parabens, phthalates, siloxanes)

Skin irritants

(formaldehyde releasers, ethanolamines, fluorinated chemicals)

Harsh
preservatives

Endangered
botanicals
The top 50 skin-offending ingredients that will never be in our products
And this is just a small portion of our extensive "NO" list…
1,4-dioxane
5-Bromo-5nitro-1,3-dioxane
Aminophenol
Behentrimonium Methosulfate (BMS-50)
Borax
Bronopol (2-bromo-2-nitropropane-1, 3-diol)
Butylated hydroxyanisole (BHA)
Butylated Hydroxytoluene (BHT)
Butylparaben
Coal tar
Cyclohexasiloxane
Cyclomethicone
Cyclopentasiloxane
Cyclotetrasiloxane
Diaminobenzene
Diazolidinyl urea
Dibutyl phthalate
Diethanolamine
Dimethyl phenylbutanol
DMDM hydantoin
Fragrance
Hexachlorophene
Hydroquinone
Imidazolidinyl
Isobutylparaben
Lead acetate
Methenamine
Methylchloroisothiazolinone
Methylene glycol
Methylisothiazolinone
Methylparaben
Mineral oil
Octinoxate
Oxybenzone
Para-aminobenzoic acid (PABA)
Petroleum distillates
Phenylenediamine
Polyethylene glycol (PEGs)
Polytetrafluoroethylene
Propylparaben
Quaternium-15
Resorcinol
Sodium hydroxymethylglycinate
Sodium laureth sulfate
Sodium xylene sulfonate
Styrene
Toluene
Triclocarban
Triclosan
Undecoylium chloride iodine complex
Each ingredient in our reclaiming freedom line is rated as a 1 or 2 in the EWG scale
(except for our essentials oils in which we use for condition-specific formulations)
The Environmental Working Group (EWG) is an independent electronic database that evaluates ingredients by assessing studies, products, and safety. The EWG's scientists have compared each ingredient to nearly 60 toxicity and regulatory databases, and crossed referenced them with 74, 244 products in their database. Ingredients are rated from 1 (low concern) to 10 (high concern)
Over 91% of our carefully selected ingredients come directly from the Earth and are plant and/or mineral derived
and we have set goals to transition are other products to become even more plant-based in the future.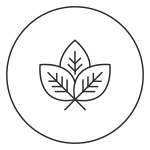 Our current product list that's 100% to 99.5%
derived from plant and mineral sources…
Free To Be Active Balm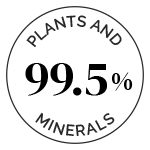 Free To Be Active Body Wash
Free To Be Me Body Wash
Free To Be Me Face Wash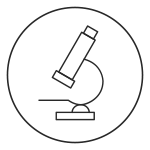 Standardized ingredients
from clinically proven research.
For example, we choose standardized ingredients for plants that have been studied at specific concentrations like our olive leaf extract that has been standardized to 20% oleuropein; found in our supplement to support a healthy yeast and fungal balance. Standardization of botanical constituents helps us to maintain efficacy and consistency in every capsule.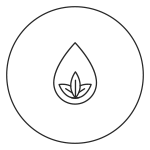 The most
bioavailable
form of every ingredient.
We've chosen Meriva® curcumin because of the extensive human studies performed on its absorption rate that's shown to be 29x higher than ordinary curcumin. Some other bioavailable forms include Casperome® for our boswellia and Siliphos® in which we found to be the optimal form of milk thistle based on clinical data in our skin health supplement.
Supplement Ingredient List
More to be published as future supplements are formulated
Ashwagandha (Root) (Withania somnifera)
Astragalus (Root) (Astragalus membranaceus)
Bromelain
Burdock (Root (Arctium lappa)
Casperome® Indian Frankincense (Gum resin) (Boswellia serrata) Phytosome/Phospholipid Complex from Sunflower (Seed) ((Helianthus annuus)
Devil's Claw (Root) (Harpagophytum procumbens)
Feverfew (Aerial parts) (Tanacetum parthenium)
Ginger (Root) (Zingiber officinale)
Gotu Kola (Leaf) (Centella asiatica)
Horsetail (Stem) (Equisetum arvense)
Lemon Balm (Aerial parts) (Melissa officinalis)
Meriva® Curcumin Phytosome Turmeric (Root) (Curcuma longa)
Extract/Phospholipid Complex from Sunflower (Seed) (Helianthus annuus)
Nettle (Leaf) (Urtica dioica)
Olive (Leaf) (Olea europaea)
Oregano (Leaf) (Origanum vulgare)
Reishi Mushroom (Fruiting Body (Ganoderma lucidum)
Rose Hips (Fruit) (Rosa canina)
Rosemary (Leaf) (Rosmarinus officinalis)
Siliphos® Milk Thistle (Seed) (Silybum marianum)
Skullcap (Root) (Scutellaria baicalensis)
Stinging Nettle (Leaf) (Urtica dioica)
Thyme (Leaf) (Thymus vulgaris)
Turkey Tail Mushroom (Whole Plant) (Coriolus versicolor)