Our Holistic
Approach
We take a holistic approach to helping you feel comfortable with your skin and be free to confidently live your life. This means that many parts work in harmony, with each part enhancing the effects of the others.
In each of our proprietary plant-based formulas, there is a synergistic interplay of ingredients that delivers powerful results — gently, without toxic or harsh ingredients or additives.
There is a trend today to focus on single ingredients, such as the latest trendy superfood. But nutritionists always recommend eating a variety of vegetables because the combination provides a more balanced array of nutrients and is most beneficial. We take a similar approach in formulating our holistic topical formulas and supplements.
How We Select
Our Ingredients
We choose only the highest quality, scientifically documented plant ingredients. Botanical extracts can come from different parts of a plant, such as the root or leaves, with different results from each part. We select the parts that are most effective for the targeted benefits of each product.
We look for botanicals that are "standardized." This means that they contain specific, consistent amounts of active components that are documented to be beneficial. And we seek out the most absorbable form of each plant ingredient so that your body can fully utilize and benefit from it.
Our Quality
Assurance
We take pride in providing high-quality products and customer service to our customers. If for any reason you are not satisfied, we offer an unconditional 6-month guarantee — no questions asked. You can request a refund by emailing your name, order ID, and date of purchase to service@puriya.com.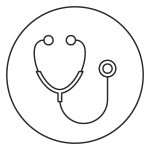 Our Advanced
Formulations
We work with naturopathic doctors to formulate our products. Naturopathic medicine aims to restore health and wellness, rather than focusing on disease. Our doctors are trained in the science of plants and understand how a body can heal itself.
Education
In our quest to help you regain the freedom to live life to the fullest, we believe in providing educational information that empowers you to take charge of your well-being. We have videos, ebooks, and answers to your questions by our physicians, in our Learn section.