Dr. Priya Walia
A life-changing illness in her childhood and an innate desire to help others propelled Dr. Walia to become a naturopathic physician and to acquire extensive training in Ayurveda, an ancient Indian practice designed to restore balance and health. At Wellness RxDefined, her practice in Seattle, Washington, Dr. Walia takes a holistic approach that harnesses physical medicine, including yoga, meditation, and breathing regimens, regenerative techniques, and minimally invasive esthetic procedures, to restore and enhance her clients' well-being and appearance.
"Health is inherent, but appropriate guidance is necessary at times."
Dr. Walia holds a doctorate in Naturopathic Medicine and a Master of Science in Ayurvedic Sciences from Bastyr University in Kenmore, Washington. Her study of Ayurveda included extensive education in India as well as in the United States.
Dr. Rachel Winstedt
Personal health problems fueled Dr. Winstedt's passion to help others restore balance and well-being. After completing her pre-med studies, she chose to pursue a holistic path and became a naturopathic physician. She unites the scientific method and cutting-edge technology with highly effective natural therapies. Her specialties include naturopathic neurology and nutritional biochemistry.
"The human body has the ability to achieve extraordinary health and wellbeing."
Dr. Winstedt holds a doctorate in Naturopathic Medicine (ND) from Bastyr University in Kenmore, Washington, and a Bachelor of Science degree (BSc) in molecular, cellular, and developmental biology from the University of Washington in Seattle.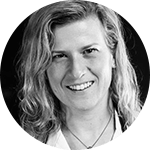 Dr. Bethany Tennant
An athlete turned physician, Dr. Tennant specializes in natural sports medicine for high-school, college, and professional athletes and is dedicated to using the power of nature. She has had huge success using food- and nature-based therapies to optimize performance and health, and to get people moving again. Her specialties include injury prevention, performance, recovery, pain management, and injury rehabilitation. Her clients include football and basketball players and track and field athletes.
"I like to consider the whole person and integrate different tools, such as botanical medicine, physical medicine, and nutrition."
A New York native, Dr. Tennant was a pre-med student and varsity scholarship basketball player at Houghton College in Caneadea, New York, where she earned a Bachelor of Science degree (BSc). She holds a doctorate in Naturopathic Medicine (ND) from National College of Natural Medicine in Portland, Oregon.
Dr. Rosia Parrish
At Naturopathic Wellness Center of Boulder in Colorado, Dr Parrish is an owner and expert at using naturopathic medicine to help patients feel good again. And she is a mother of two. While in medical school, Dr. Parrish operated six clinics that served low-income and homeless communities in the Seattle area, and later, she worked for over a decade in HIV clinical research in Colorado, Argentina, Mexico City, and Washington, DC. Her areas of expertise include women's health, conception optimization, fertility support, male factor infertility, reversing PCOS and finding the cause of unexplained infertility and recurrent pregnancy loss. She also helps patients with digestive issues, chronic infections, autoimmunity, immune function, and balancing adrenal and reproductive hormones.
"I love to teach, motivate, and empower others to take charge of their health."
Dr. Parrish holds a doctorate in Naturopathic Medicine from Bastyr University in Kenmore, Washington, a Bachelor of Arts in Anthropology from the University of Colorado at Boulder where she graduated highest honors of Summa Cum Laude with Distinction, and she has additional training in integrative and functional medicine through The Institute for Functional Medicine.