Our Childhood
We grew up in a wonderful family in Taiwan, with our brother and loving parents. But we all suffered from eczema. Fortunately, our mother knew how to mix a variety of herbs into a paste that she applied to our skin. The formula had been handed down through generations, and it worked. But it had a terrible smell!
As children, we hated the smelly paste. We ran away from the kitchen while our mother was mixing the concoction and held our breath for as long as we could while she put it on our skin. But we welcomed the relief.
As we got older, our eczema disappeared — no more smelly paste!
Our Move
to America
After graduating from college in Taiwan, we came to America for graduate school and eventually settled in California. When the dry climate triggered a return of Yi-Jen's childhood skin issues, we began looking for solutions that worked as well as our mother's paste (without the smell) — We couldn't find any!
After a lot of painstaking research, we developed a product that included some of our mother's foundational ingredients, such as amaranth oil (which was served at our dinner table a couple of times a week during our childhood). We also used traditional plant extracts that were scientifically proven to be gentle and effective with a mild, pleasant scent. In recognition of our mother, we called our first product the Mother of All Creams.
Our Passion
We had both been successful in the business world before launching Puriya, but we decided that business success was not enough. We wanted to create a company driven by passion.
What are we passionate about? Family and the freedom to live life to the fullest. Having experienced how skin issues limited our lives and how they could be overcome through the power of plants, we wanted to help others reclaim their freedom.
Today, more than one million families have benefitted by using our products to care for their skin. Their personal stories are a constant source of inspiration, and we consider them part of our extended family.
We invite you to join our family, try our products, and live confidently and boldly.
Yi-Jen and Jill
Sisters and Co-founders of Puriya
Our Philosophy
We value the freedom in good health and strive to help others reclaim theirs with unique, effective products, and by giving back to those in need.
Our Values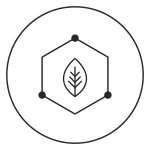 Wisdom + Science
Because Mother Nature and science work best in harmony, we harness both worlds and take a holistic approach. While using the knowledge from our heritage, we work with physicians who are well-schooled in both science and natural wisdom.
Efficacy
We select plant ingredients with a history of traditional use and scientific documentation, seek out the most sustainable sources available, and create proprietary, synergistic formulations. The efficacy of these is continually validated by the shared experiences of our customers.
Heritage
Our personal experiences with skin concerns combined with the knowledge we inherited have inspired and guided our journey. We designed our first few products to address the needs of family members. Our parents, relatives, and friends were the first people to test our formulations. The results they experienced fueled the launch of Puriya.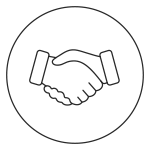 Honor
We were raised to honor family, tradition, Mother Nature, and everyone else in our lives. These values are the foundation of our business. We will always be dedicated to providing attentive customer service and creating high-quality products that meet or exceed expectations.
Giving Back
We recognize that broken families are the root cause of many problems in our world. We are fortunate to be able to give back and donate a portion of our profits to the Youth Opportunity Center in Muncie, Indiana. We chose to support this organization because it not only helps children and teenagers in crisis but also restores harmony and unity to many families.