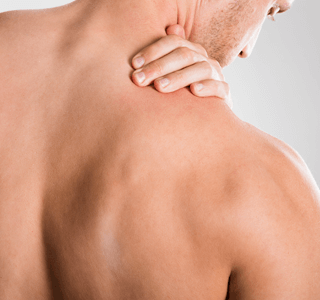 Feel The Yahhhhh!
Of Puriya On Your Sore Muscles.
We Keep It Clean
And Say No To
Plant Based Ingredients
+ Science-Backed Formulations
MSM

MSM

MSM

Soothing Superhero

Helps soothe and comfort muscles and joints, and supports post-workout muscle recovery. The MSM in this sports cream is naturally-derived from plant sources.

Menthol

Menthol

Menthol

Minty Relaxer

Known as a counterirritant, Menthol provides cooling relief followed by a warm glow, which promotes muscle comfort and relaxation. The menthol in most topical products is made in a lab, but our menthol comes from the mint plant — its natural source and works synergistically with other botanical extracts, vitamins, and MSM in this formula.

Lavender Oil

Lavender Oil

Lavender Oil

Calming Companion

Known for its calming scent, the pure essential oils of lavender are extracted from the flowers along with the leaves and stems, through a distillation process where a total of 40 compounds have been identified.

Chamomile Extract

Chamomile Extract

Chamomile Extract

Flower Power

This soothing plant extract supports relaxation of tense muscles and tight joints. When applied topically, Chamomile also calms redness and irritation.
Ultra Sports Cream
ALL INGREDIENTS
Water, Aloe Barbadensis (Aloe Vera) Leaf Juice, Carthamus Tinctorius (Safflower) Seed Oil, Butyrospermum Parkii (Shea) Butter, Persea Gratissima (Avocado) Oil, Glycerin*, Behentrimonium Methosulfate*, Cetearyl Alcohol*, Amaranthus Caudatus (Amaranth) Seed Oil, Cetyl Alcohol*, Simmondsia Chinensis (Jojoba) Seed Oil, Honey, Lavandula Officinalis (Lavender) Flower Oil, Mentha Piperita (Peppermint) Stem Oil, Matricaria Chamomilla (Chamomile) Flower Oil, Citrus Tangerina (Tangerine) Peel Oil, Methylsulfonylmethane* (MSM), Tocopherols* (Vitamin E), Retinyl Palmitate* (Vitamin A), Phenoxyethanol, Caprylyl Glycol*, Citric Acid, Daucus Carota (Carrot) Seed Oil, Ascorbyl Palmitate (Vitamin C), Rosmarinus Officinalis (Rosemary) Leaf Extract, Potassium Sorbate, Titanium Dioxide, Hexylene Glycol, *Derived from plant sources
post-workout
Ultra Sports Cream
Support muscle & joint comfort

Promote muscle recovery

Relieve tension & stress

Soothe sore neck & back
FAQs
Does this cream produce a burning sensation?
It shouldn't give you a burning sensation. However, reactions to products can vary from one person to another, which is why we always recommend testing any topical product on a small patch of skin. If you experience any adverse reaction, we encourage you to let us know and ask for a refund. Our unconditional guarantee offers a refund within 6 months of the date you bought the product.
Can I use Ultra Sports Cream on children?
We recommend it only for children age 5 or older. The skin of younger children and babies can be very sensitive.
How often should I use this?
For faster results, customers should use the product 3 times within a 10 to 15-minute interval. If discomfort is severe, the cream should be applied 3 times within a 5-minute interval and repeat 3 times per day or as needed.
Can I use this product on children?
We don't recommend using our product on children who are less than 5 years old because a baby's skin can be very sensitive and they might ingest the cream.
Are all the ingredients natural?
We have searched far and wide to find the best plant-based solutions. Nearly all of our ingredients are natural, naturally-derived, or bio-identical to its natural source.
Are Puriya products cruelty-free?
We do not test our products on animals, but our products are not cruelty free certified.
Spread The Love
#puriyabrand
Want to be featured in our gallery? HASHTAG YOUR INSTAGRAM PHOTO #puriyabrand
When Ancient Wisdom Meets Modern Science...
Meet Our Science Board: We have gathered up a brilliant team of women physicians with impressive backgrounds, extensive clinical k nowledge, and world-class education to share their insights and expertise with us. Their specialties include integrative dermatology, sports medicine, clinical nutrition, medical herbalism, naturopathic medicine, and Ayurveda.
We grew up in Taiwan, raised on our mother's and grandmother's botanical formulas to ensure we were enjoying optimal health and wellness. However, after moving to America, we couldn't find safe and natural solutions that worked well and met our expectations.
We wanted to develop effective, botanical, science-backed solutions for ourselves, our family and our friends. This is why we began a long journey to formulate effective, plant-based products that are gentle enough for long-term use.
From topical formulas to supplements, Puriya has helped over 1 million families since 2015 and we look forward to helping more.
Learn More
Yi-Jen and Jill
Sisters and Co-founders of Puriya